As you are reading these words, you will hear a part of a rather famous song about New York. Don't worry, it only lasts for 30 sec.
(And I'll remove this song on Tuesday. In case you want to cut it now, hit 'pause' on the right side of your screen).
Anyhow...
I always like to travel to Iran, so I guess Iranian president Mahmoud Ahmadinejad is equally exited about his trip to New York. I mean, a change of environment keeps life interesting, doesn't it?
And interesting it will be for Mr. Ahmadinejad. Not only because of his speech at the United Nations, but also because - holy moly - Tehran seriously differs from New York.
While New York never sleeps, Tehran seems to do mainly that: Sleep.
Bloody hell, it is just such a booooring city. This of course viewed from a Western perspective (I can't help it - I'm European).
If you want to escape the rat-race in the West, please visit Tehran.
First, the pro's. It has wonderful museums, beautiful mosques, extremely friendly people and you can ski during winter.
Iran is surprisingly modern. No, this isn't Afghanistan or the Arab world. Iran reminds me more of Turkey or, let's say, current Bulgaria. There are flat screen TVs in the metro, loads of people have computers. And while the girls carry headscarves, most guys carry cellphones with (illegal) porn movies on it. The countryside of course is more backward. That is not typically Iranian though. Try Kentucky.
The girls in Tehran are - believe it or not - very flirty. And beautiful too. Looking is ok, but touching is out of the question. According to Iranian law, sex between a muslim and a non-muslim is punishable by nothing less than death. This though might be another reason to visit Iran: If you are into risky sex, this could be your walhalla.
But let me continue with the positive points. Tehran's metro is ten times cleaner and more modern than the tube in NYC (There is a catch though - just like with buses, women and men travel in separate carriages. For some kind of reason the Iranian government seems to think that their own population will organise massive orgies the moment the sexes are mixed). But there is hardly any crime and ten dollars gives you around 250 glasses of orange juice, although I might be exaggerating a little now.
But this all comes with a price.
No bars (not allowed). No alcohol (banned - no problem for this total abstainer..). No concerts (western music forbidden, some sitar stuff allowed). No free press (it takes honestly less time to read an Iranian newspaper than to turn on my computer - only Ahmadinejad stories, quran quotes and soccer). Endless and utterly boring documentaries on TV (or soccer matches from Germany's third league...truly fascinating). No normal Internet (most things 'unmoral', like sex or democracy are blocked).
By the way, hardly anybody speaks English (English in Iran is kind of politically incorrect, the regime promotes Farsi - foreign influences are discouraged). But don't think Iranians aren't aware of what is happening around the world. Most people are, for instance, very, very critical of their own president. For instance, concerning Iran's nuclear programme, many young Iranians in Tehran told me: "You really think Ahmadinejad only wants nuclear energy? Yeah, right - are you stupid or so? Of course he wants The Bomb!"
On the streets of the capital, the only thing you see are veiled women (veil is compulsory, for non-muslim women as well). Highly moralistic religious slogans on every street corner (aren't they ever getting tired of all that preaching?). And, the only thing people seem to eat are pistachio nuts (actually, after oil and gas, pistachio nuts are Iran's second most important export product worth 700 million usd a year; oil/gas yearly around 55 billion usd).
So, yes, Iran - and I am not cynical now - is a beautiful and fascinating destination. And - again surprise, surprise - people from Europe and the US get a visa upon arrival at Tehran
Imam Khomeini International Airport
(IKIA, not IKEA). Yes, you heard it correctly - even US citizens
DON'T NEED
a visa to visit Iran; you'll get it immediately the moment you get to immigration (cost of a visa is around 50 usd, max seven days stay, not possible to extend).
Those seven days are perfect. Enough to get a glimpse of Tehran and other parts of the country. And just not enough to get you killed by this disease called
Iranian boredom
. Because there ain't any nightlife in Tehran. Sunset means prayer time and then either to bed or watching TV (another three hour nature documentary on the Divine Beauty of Clouds).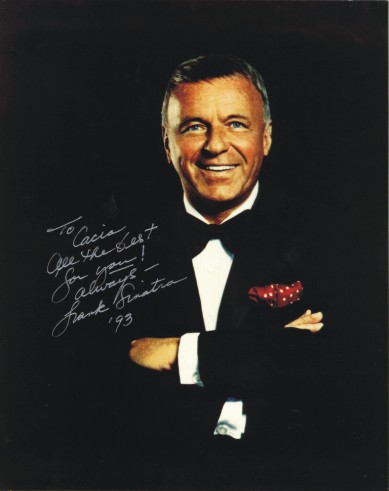 That is why I would not be surprised when president Ahmadinejad, after arrival in his hotel room in New York, will stay up the whole night.
Endlessly ordering popcorn and hamburgers and checking out pay-TV. Having wild pyjama pillow fights with his bodyguards and checking this website (like all blogspot.com's blocked in Iran) to listen again and again to that fascinating song called
New York, New York
.
Because:
"If I can make it there,
I'll make it anywhere.
It's up to you,
New York..New York."
Harald Doornbos