I am not a military specialist. But since day one I have been on and off in and around Tripoli / Nahr al Bared camp. So I kind of know a little bit of what is going on there.
How to root out Fatah al Islam militants from the camp? My solution: Use CS-gas.
CS gas, better known as tear-gas, is a pretty terrible substance. It effects your lungs, your eyes and your nerve system. It will disorientate you, make you vomit and - especially - cry. As a student in the Netherlands, many years ago, I have frequently tasted CS-gas during anti-government demonstrations. And man, its just not nice stuff. Doesn't matter how much you try to resist it, you just can't. It will make you run away. At least that is what I did.
In the Nahr al Bared case, my motto is: Crying is better than dying.
So here is what the Lebanese army should do: Wait until there is an absolute wind-free morning. A strong wind will blow the gas away or spread it, thus making it much less effective.
Then, fire canister after canister of CS gas into the camp. Better: Since most of the fighting is pretty much close combat, fire it directly into the buildings. There must be a total overkill of CS gas. No person ca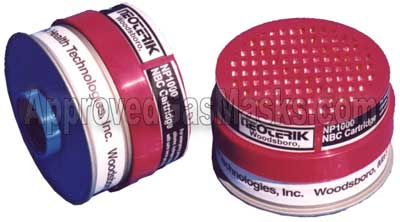 n resist CS gas. It is just impossible (according to research, the only creatures that can ignore CS gas are most animals (because of their fur) and drunken people; rather small chance with th
ese Fatah al Islam guys).
After the gas is being fired into buildings, there is an almost certain chance the Fatah al Islam militants will be paralyzed as combatants. They might even abandon their positions. Every human wants to escape the effects of tear gas – committed militant or not.
Then, the Lebanese army should immediately go on the offensive. CS gas works best right after it has been used. To wait a couple of hours would be stupid. Lebanese army units must be fully prepared for such an operation. Which means they need to be equipped with the latest model of gas masks and enough clean-air filters to be able to stay for a couple of hours in the middle of it. This will give the Lebanese army an overwhelming advantage in the area of operation.
Until now the main problems have been Fatah al Islam snipers, RPG's and suicide operations. Honestly, pound a certain area with CS gas and no sniper will be able to hit any target, RPG's will be fired in every direction (except for the right one) and suicide operations will be seriously disrupted.
The use of CS gas is not so much to save the lives of Fatah al Islam militants (CS gas is non-lethal). Because anyway, these guys want a one way ticket to paradise (which makes them such extremely dangerous and difficult opponents to fight). The use of CS gas will safe lives of Lebanese army personnel. 86 soldiers killed in a battle with a couple of hundred militants in a rather secluded area is just a tragedy for a small army like the Lebanese. And let's not even mention the amount of wounded soldiers, which, according my own information, numbers now several hundreds.
Although the Lebanese army is making steady progress in the mini-war in Nahr al Bared, the toughest times are still ahead. The militants are now hiding in the civilian
part of the camp.
Houses here are build so close to one another, that most windows only open inwards. This because you would hit your neighbours' house in case it would open the normal way. This makes it perfect terrain for the militants. They can hide everywhere and – being prepared to die – will be able to take many more soldiers into the grave. Although Lebanese soldiers and officers are a bunch of brave warriors, the way the fight has been fought can not continue.
In 1993, US forces too massively used CS gas during the storming of the compound of the Branch Dravidian's, another sect, in Waco, Texas. After a 51 day long standoff, the sect was wiped out in a matter of hours. So CS gas works. But be ware: Make sure there is absolutely no wind and use the latest models gas masks. Otherwise everybody will be vomiting and crying.

Harald Doornbos