This little blog received today its 100.000th unique hit! Not bad for three months of blogging about a subject hardly anybody really cares about and many find predictable: The Middle East.
The 100.000th hit came from a person in the US. So at least today: God Bless America!
Most visitors to Harryzzz though came from
Turkey
,
the Netherlands
and
Lebanon
. So a big
thank you
,
teşekkür ederim
,
bedankt
and
shukran
to everybody.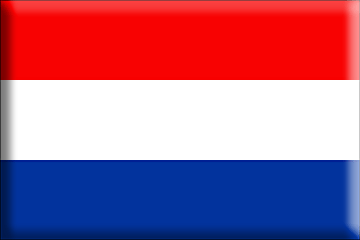 Harryzzz will only keep on going stronger. With analyses from the spot, silly stuff from the spot and news from the spot. Because that's what Harryzzz is about – writing about topics
FROM THE SPOT
.
It is very easy to write stuff on the Middle East from your living room in, let's say, San Francisco, Birmingham or Rome. Bush is an idiot, Muslims are stupid, the Iraq invasion a mistake, Musharraf an American puppet, Hezbollah a bunch of terrorists, Al-Qaeda some kind of imaginary organization set up by Western imperialism.
My problem with this kind of blogging is that questions of wars, conflicts, culture and traditions stay very abstract.
That is why I will only touch subjects that are very concrete to me. Basically: I want to see things first hand before I will tell you about it.
Just an example: According to hundreds of blogs the Al Qaeda inspired terrorist group
Fatah al Islam
in Northern Lebanon was created by the Lebanese government. But how the hell can you be sure of this if you live in London or New York? Did you ever investigate this very important topic? Or did you just surf the web and quote some kind of conspiracy piece? It turns out that most left wing bloggers claim that the Lebanese government did it themselve, while right wing bloggers say Fatah al Islam was set up by neighbouring Syria. No side though has ever investigated it. The thing most bloggers do is - selectively - copy and paste the World Wide Web according to their own political preferences.
I honestly admit that I do not know who is behind Fatah al Islam. Reality is mostly pretty complex. But I visit the Northern Lebanon very frequently to check out all possibilities, speak to people who might know, meet witnesses etc. Eventually I will publish through Harryzzz the results of all these efforts.
I, for instance, will not write a lot on this blog about Iran. This because I've only been there thrice and only for about a week each time. Of course I have my personal opinion on the regime in Iran, but I try to keep this to myself. Because it really doesn't matter what I think about Iran. My opinion on Iran is extremely irrelevant. I can tell you that Tehran has a very modern tube system (really, much nicer than the London underground, In Tehran they have flat screen TV's in the tube). I can tell you about the Arab-Persian tension in South-Western Iran because I've visited that area and spoke to many people there. But I will never bore you with my personal ideas on things I haven't seen or experienced first hand.
So keep on checking Harryzzz! I'll keep on doing my best making this a (rather) interesting blog!